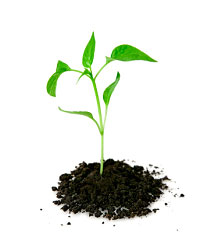 In EDAFOEREVNA we have established in our priorities the respect and protection of the environment in every way we can and in every aspect of our activities.
Since we decided to expand our knowledge of foundations in the Renewable Energy Sources (RES), this goal has become more obvious, clear and profound.
Needless to say that our field of expertise can itself contribute to the pollution of the environment, if no special care, attention and safety measures are taken. For this reason, we always try to harmoniously coexist with the environment we are working in and also protect the flora and the fauna, avoiding to disturb the balance of the area. In every project we undertake we use modern machinery according to the European conformity rules (CE), with lower audio frequences, lower CO2 emissions and certified with appropriate energy class. We also recycle spares, lubricants and tools. Our personnel have been carefully trained so as to work towards this goal and minimize any negative impact our activity may have.
In line with all the above, we continuously strive against environmental pollution and exert ourselves in improving our eco-friendly policy, in order to sustain everything the nature has created.