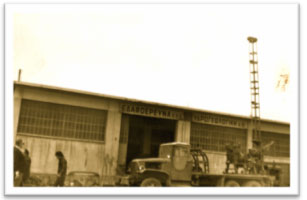 EDAFOEREVNA Ltd is one of the oldest technical companies in the area of special geotechnical projects and  constructions in Greece.
EDAFOTECHNIKI and EMGE, founded in 1962, were merged in 1969 under George Aeris to form today's EDAFOEREVNA Ltd. Since then, the company has proven the quality of its services and experience in the public, as well as in the private sector. With plenty of projects all over Greece, it has managed to establish itself in the greek market and to create a strong and trustworthy profile in its area.
Nowadays, moving on to the fifth decade of activity, we constantly expand our knowledge and expertise, while deservingly maintaining at the same time the good reputation we have created for our company by providing a wide range of services, regarding geotechnical investigation and design, retaining structures and foundations, and also by broadening our horizons into the constantly improving field of wind and photovoltaics' parks.